Cost for the 10 month program:  $1,100 yearly tuition plus $100 material fees
Here is the 2016-2017 schedule: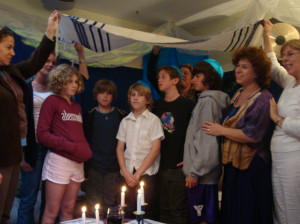 Sun Sep 18:  10 am – 12:30 pm   So what's new? – Preparing for Rosh Hashana
Sun Sep 25: Teshuvah  – the path of return –  a special  day trip to the beach  for the ceremony of Tashlich
Oct 9: The path of forgiveness – preparing for Yom Kippur
Oct 23: Sukkot celebration
Nov 6: The making of the Jewish Mishpacha
Nov 20: Jewish Pioneers
Sunday Dec 4: The gift of Shabbat – with stories, songs and prayers
Dec 11: Hanukkah –  being the Miracle
Winter break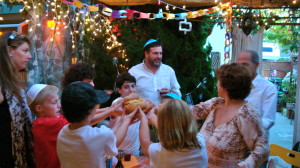 Sun Jan 8:   Got Mitzvah?
Jan 22: Shabbat Take 2
Feb 5: Tu B'shvat – The Jewish way of honoring land, tree, and fruit
Feb 26:
Havdalah, –  bringing the sacred into the Ordinary
(Due to Valentine's Day and President's Day weekend, we will meet at the end of the month)
March 12: Purim Carnival         (Daylight saving time starts)
March 26:   The making of a good  leader
April 9:   Passover Family experience
April 23:  The magic of Jerusalem
May 7:  The Miracle of Israel's existence
May 21: The Holiday of Shavout
June 4:   Graduation party
Our small home-based Jewish Enrichment program can only accomodate 8 families.  Sign up now for  2016-2017 program!
We are still looking for three more families to enroll.
Do you who  else can benefit from spirit-based Jewish Eduction in a home setting?
A deposit of $180 will guarantee your participation.
MEET THE DEDICATED EDUCATORS AT OUR CENTER:     
RINA DALY-GOODE
Rina Daly-Goode, our educational director, is always ready to share her joy of Judaism with the community. For more than a decade, Rina has been preparing young and old to become Bar and Bat Mitzvah. "It is such a delight to teach an individual how to read Hebrew, sing prayers and chant from the Torah," she says with a smile.
In 1995, after graduation from CSUN with a BA in Child Development and Jewish Studies, Rina started "a new kind of Hebrew School" called the Jewish Enrichment Club. In this relaxed home-centered environment, children and parents gather every Friday afternoon to creatively explore the deep, rich traditions of our Jewish heritage.
Born in Israel, Rina brings inspiring stories from the homeland into many discussions. She especially likes to share powerful images from the realities of living in Jerusalem through times of peace and war. One of her earliest memories took place the Shabbat following the Six Day war where hundreds of people were all rushing to get to the Old City of Jerusalem. After hours of walking, everyone found themselves staring in awe at the Western Wall and Rina was asked to pray in front of it.
Already an inquisitive four-year-old, Rina refused to pray to the large blocks of stones – even with her mother's encouragement. Week after week she just stood there in amazement, witnessing the loud praying crowd and the outpourings of their hearts.
"What makes them pray?," she wondered. "Who are they praying to, and why are people from all over the world so drawn to this wall?"
Since then her spiritual journey has continued to unfold. Each Rabbi or scholar Rina encountered added new dimensions of beauty to her understanding of Torah and Mitzvot. When she got to know Zalman Schachter-Shalomi, Rabbi Stan Levy and the B'nai Horin community, Rina knew she had finally found her spiritual family. In May of 2008 Rina received a Master Degree in Spirituality from the University of Santa Monica.
Cantor Steve Puzarne – Our Spirited Prayer and Song Leader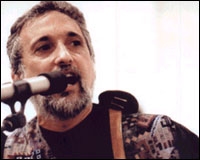 Steve Puzarne is a graduate of Hebrew Union College School of Sacred Music.
Founder of "Visions of wholeness"-
dedicated to providing spiritual care and special needs children and their families.